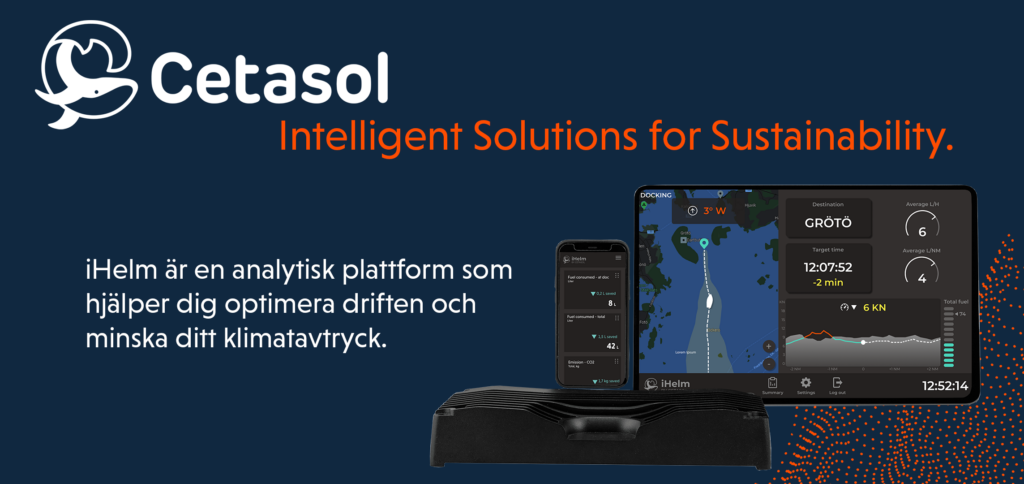 Your challenge
With an ever-mounting climate challenge and with the whole world as one global integrated market, being in control of your energy consumption and CO2 emissions is a crucial area for future-proofing your operation.
We know you face many challenges every day in the marine sector, that can be obstacles on your course towards a more sustainable, economic and energy optimized operation.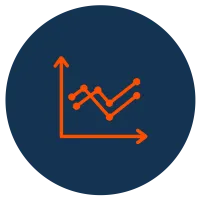 Large fluctuations
Fuel and energy consumption can fluctuate greatly, even between comparable trips.
Droves of data without insights
Having large amounts of data, but no way of organizing or interpreting them, makes it hard to optimize your day-to-day operation.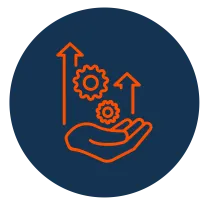 Culture and training
Your crew can lack the alignment or shared idea of the optimal way to operate your vessels.
The iHelm platform
iHelm is a digital analytical platform for energy optimisation for small and medium-sized vessels.
It consists of a sensor kit that is installed on board and gives the captain relevant visual information, and actionable insights for optimal operation, in real time
Land-based staff gets access to an analytical cloud platform with statistics, reports and relevant insights, to be able to make key decisions and optimal operations over time, with features like predictive maintenance and direct connection to your choice of shipyard.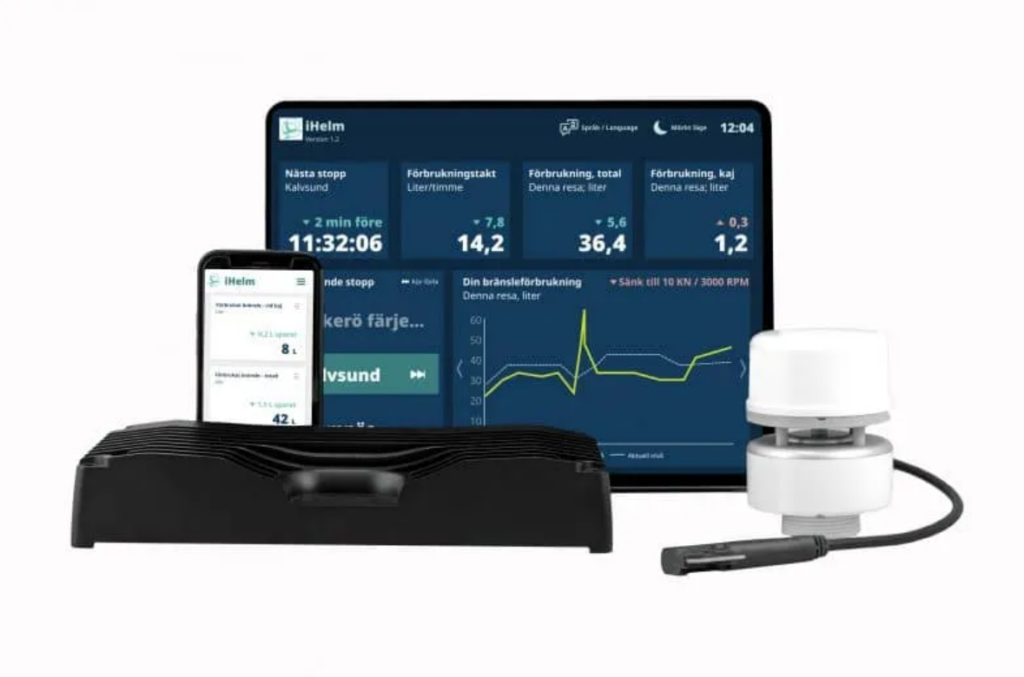 What sets the iHelm apart from others??
Get started easily
Energy and operations optimization, predictive maintenance with direct connection to your shipyard – everything in one hassle-free subscription. No steep starting fee, you get automatic updates, you cancel whenever you want. Easy to start, easy to use.

See relevant insights
iHelm is a complete analytical platform what continuously collects and presents relevant insights. Challenges are identified and the crew on board get instant feedback. An optimization solution with direct results, for both diesel, hybrid and electrical engines.
Receive a custom made solution
We adjust our solutions to the needs of your operation. You get access to our team of developers and we are keen to learn about your needs and wishes. By request we can also perform more in-depth data analysis of your particular operation
How it works
1.
Receive and install sensor package
You receive a simplified sensor package that's easy to install on your vessel. Should you need any support, just contact us and we will help you out.
2.
Onboard display supports captain's decision making
The on-board display gives the captain visual at-a-glance information about the current fuel or power usage, and other vital data. Our on-board platform supports the decision making of your captains and crew in real time.
3.
Cloud analytical platform with insights and reporting
Once the system is installed it will be connected to a cloud and that will enable automatic maintenance and updates. The connection to the cloud will ensure a hassle-free and seamless subscription.
4.
Long-term training, certification and follow-up
To make sure your sustainability efforts are maintained over time, Cetasol offers custom-made trainings, certification and follow-up, tailored to your needs and circumstances.
If you want support in defining your order, please use our contact form and we at SARj will come back to you shortly.